Invitation to the Regulars' E-Learning Table on May the 24th (3-4:30 pm)
Topic: Innovative tools for digital teaching and learning – developed by students
2022/05/08
We would like to invite all who are interested to the next Regulars' E-Learning Table! We are looking forward to an input from Niklas Fix from Akamu and Marcel Nawrath from Yacht.Chat as well as the exchange with you.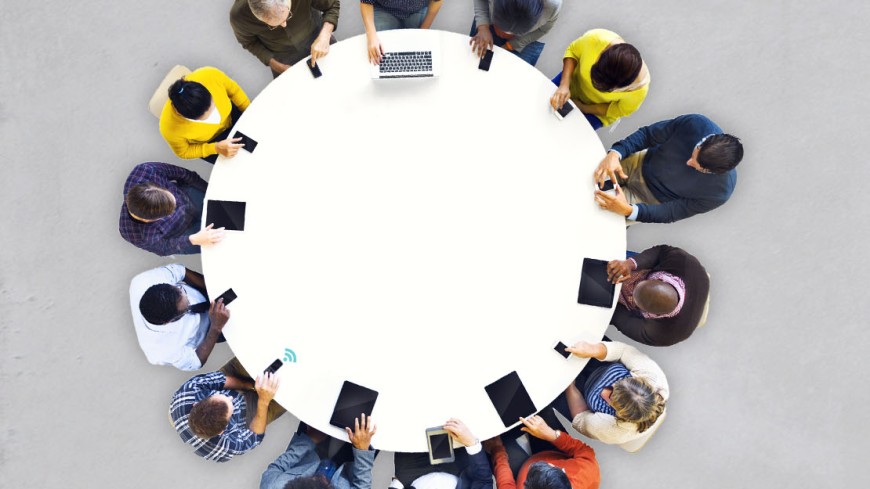 At this regulars' table, we will introduce you to two tools that were developed partly by students of the TU Darmstadt: Akamu and Yacht.Chat
Akamu – Never forget, always play
The vision of the Akamu university group is to use innovation and technology to encourage students to get involved with what they are learning – in a fun and accessible way. To do this, the team has developed an app that brings together the popularity of quiz apps and the accessibility of mobile apps with students' academic knowledge. In the Akamu game, students challenge each other in duels, answering questions on topics from past courses.
Supporting digital learning and collaborating with Yacht.Chat
With the help of www.yacht.chat, effective collaboration processes can also be designed virtually. In contrast to existing communication solutions, Yacht.chat allows each participant to move freely in a virtual room and adjust their speaking radius. Conversations can thus arise easily and adapt to the team dynamics – comparable to physical collaboration, such as in a group room. These spaces can serve as a supplement to physical classes for project work, exercises or office hours and facilitate a hybrid teaching model.
Registration & Language
The Regulars' E-Learning Table will take place as an online live format in the web conference system Zoom. Please register by filling in the registration form in order to receive the access data for the Zoom meeting.
And please note: The inputs will be in German.